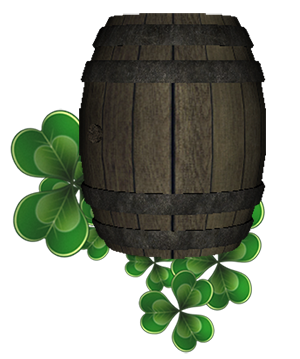 Small Plates
Fish Taco 2.95
Beer battered fish, corn tortilla, house coleslaw, salsa fresca, white sauce, chipotle on side.
Sliders trio 8.95
Seasoned beef, lamb and bacon, caramelized onions, roasted tomato, lettuce, goat cheese, mint aioli on brioche.
Lamb Flatbread 8.95
Served, feta cheese, mint aioli spread
Shrimp Tequila Taco 5.45
Tequila marinated shrimp served with house coleslaw, salsa fresca, white sauce and red salsa.
Basket of hand cut Fries 4.95
Seasoned house cut fries.
With curry sauce 5.25
Onion Rings 5.95
Beer battered house made.
Chicken Tenders 6.95
House made with celery and carrots.
Spicy 7.25
Irish Nachos 8.95
Potato chips cut in house, melted cheddar, bacon, onion and salsa verde.
Mozzarella Sticks 6.45
House made mozzarella sticks, served with house marinara sauce.
Cheese Plate 10.95
A selection of cheeses with crackers and fresh fruit.
Hot Wings 7.45
Chicken wings, served with celery, carrots, ranch dip. Choice of buffalo, BBQ, Harp style, Teriyaki or plain.